Typhoon Egay brought heavy rains, flooding and rough seas to many parts of the country. But here in Infanta, a coastal town in Quezon Province thought by many to suffer from every typhoon to visit the country, the ocean is as still as our swimming pool!

Yes, its still summer in Infanta! Its location along the Pacific Coast gives the municipality a weather condition so distinctly different from Metro Manila and other places.

Shake you rainy day blues away and escape to Venus Beach House in Infanta, Quezon for a quiet break with your family, friends and co-workers. Call, text, Viber or FB Messenger Egay Navalta at 0917-8815559

Experience an idyllic setting in Infanta Quezon.

2 hours away from Metro Manila is the secluded Venus Beach House in Infanta, Quezon. An idyllic getaway for those who crave for the calm and wants to get away from the fast paced city lifestyle. Infanta, near Polilio island, is a fishing town and is still off the tourist map.

Expect hospitable and friendly locals, freshest seafood and the best amenities this side of Quezon. Things to do at Venus Beach House are swimming(open sea and pool), boating, fishing, beach volleyball, scooter ride around town and just sit back, relax and let time pass by.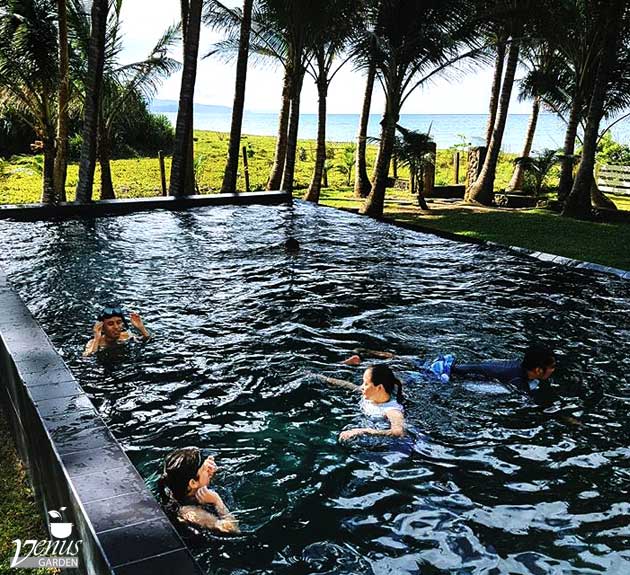 This beautiful private beach house was constructed in 2010. It won first runner-up for Architecture in Metrobank's Art and Design Excellence (MADE) Competition. It was also featured in a 10-page spread in Archiconstruct Magazine, December 2013 issue. The beach house was co-designed by the owner with Architect Edwin Nolledo, a board topnotcher and award winning architect, who is proudly from Infanta. The property is about 2,000 square meters, steps away from the Pacific Ocean and is across Polillo Islands. The house was constructed by local carpenters and craftsmen, using green materials and methods to withstand harsh seaside conditions. Different Philippine hardwoods sourced from the area and local stone were used to build the house.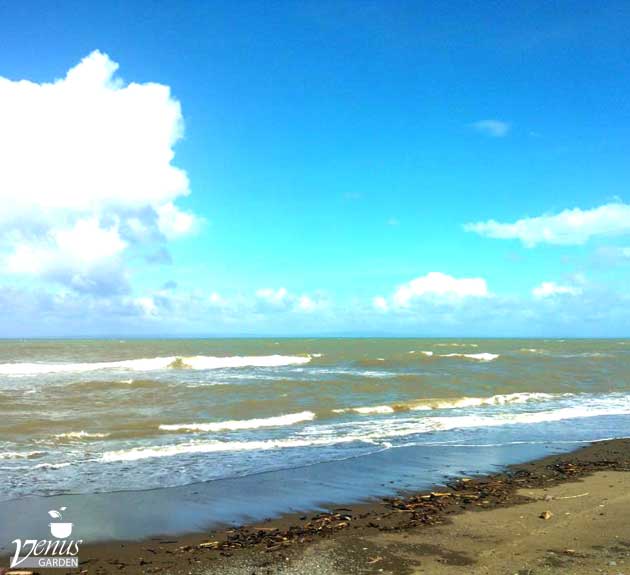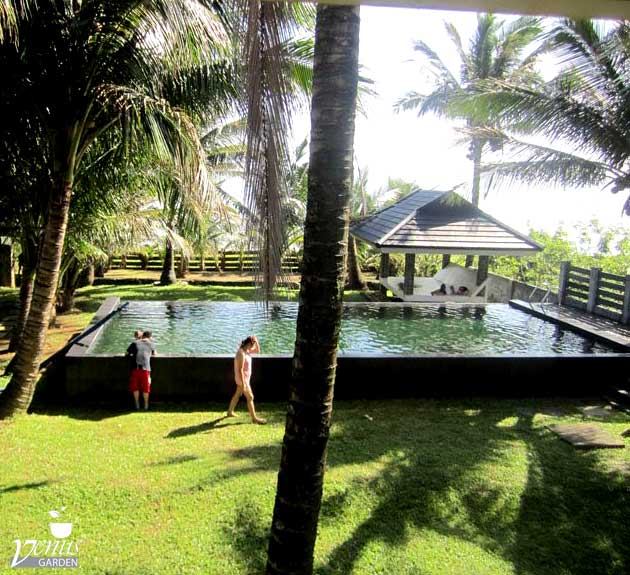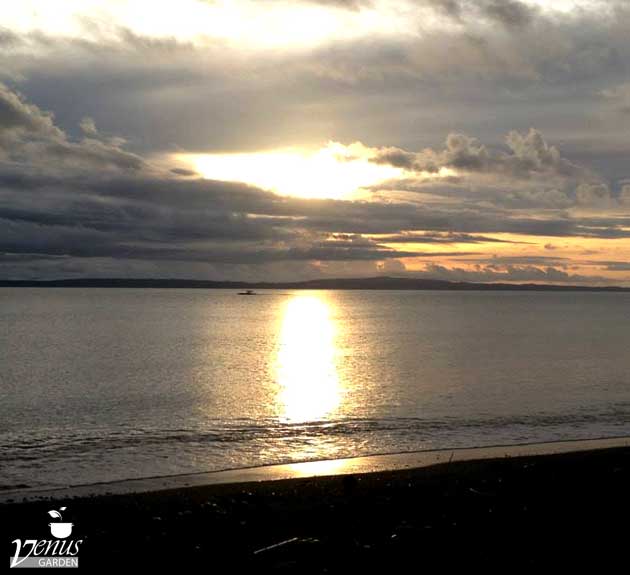 Main House
The main house is about 250 sqm, with a living area, kitchen, a dining table that can seat 16 people and four bathrooms. For sleeping, it has two air conditioned bedrooms, each with a queen sized bed and can sleep two each. There is a spacious, breezy sleeping loft with a king-sized bed that can sleep two-three pax and a daybed that can sleep one. The living room has three day beds, each can sleep one person. The main house can accomodate 11pax sleeping in beds. Additional 2-5 cushions with mosquito tents can be set up in the balcony and sleeping loft for an additional 4-10 pax or a maximum of 21 pax in the main house.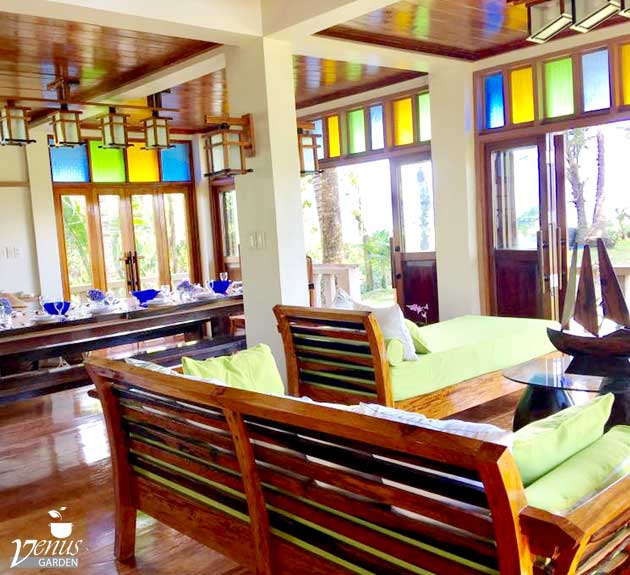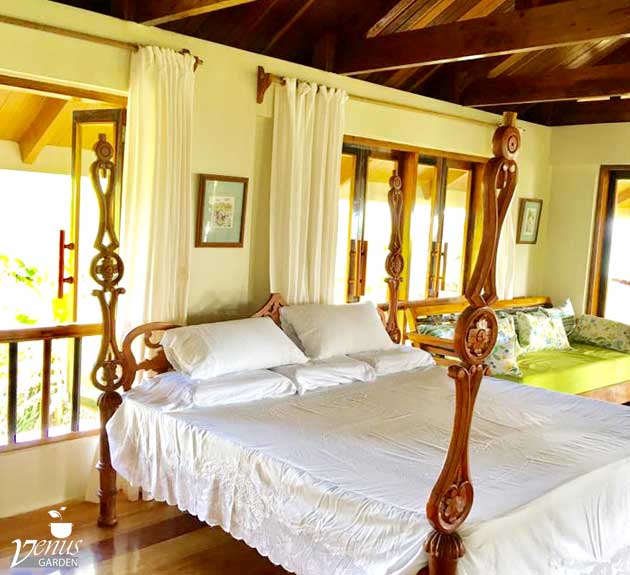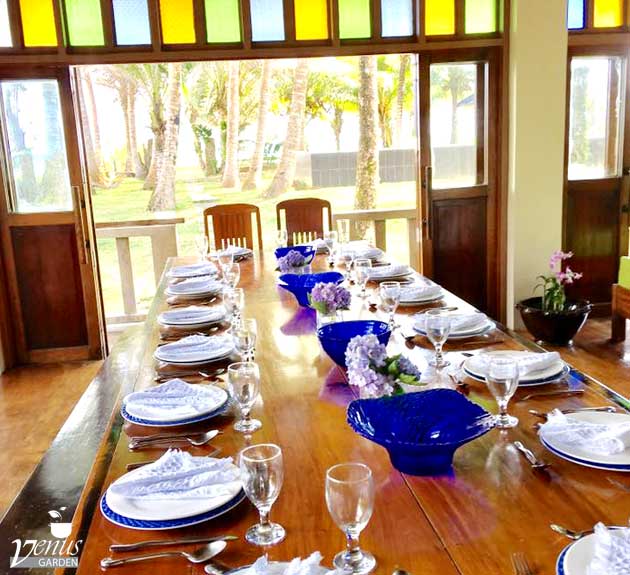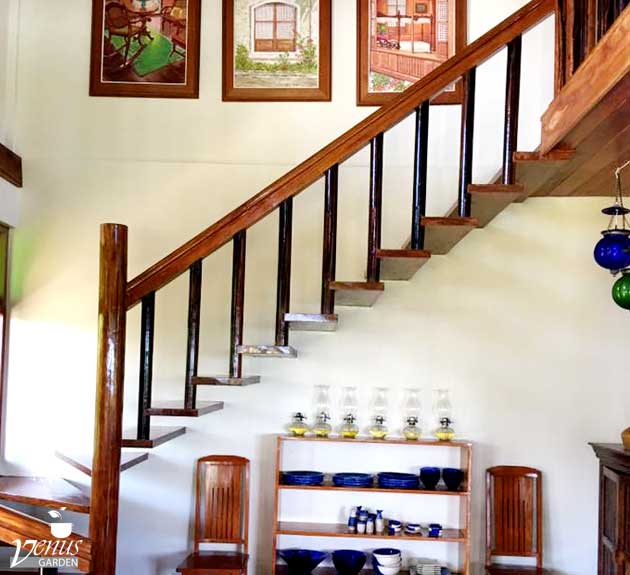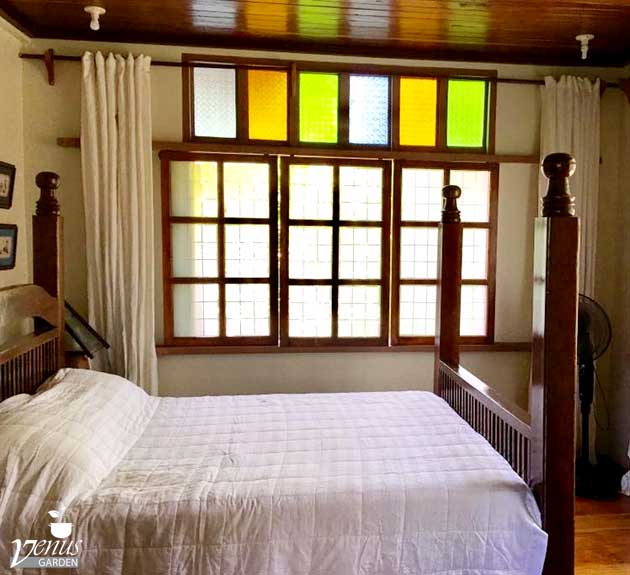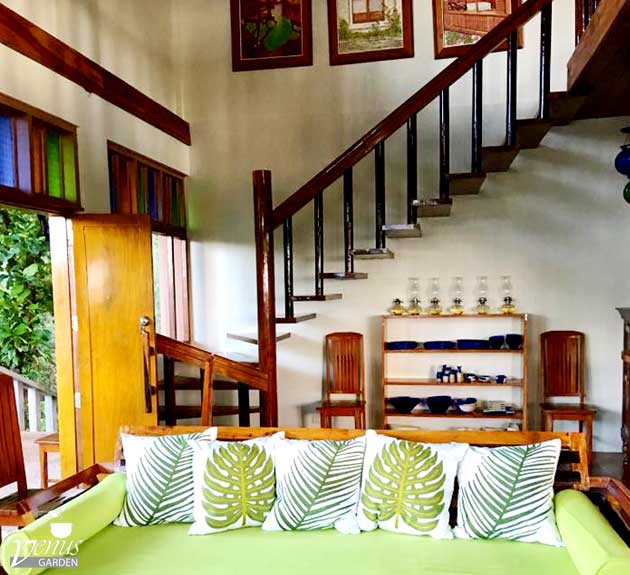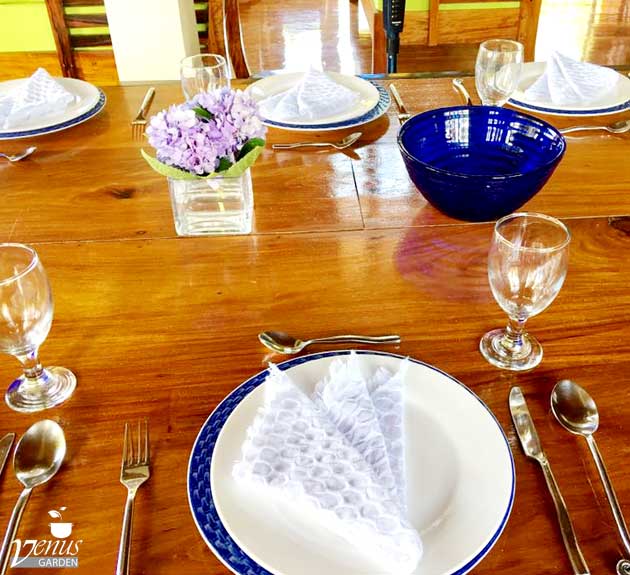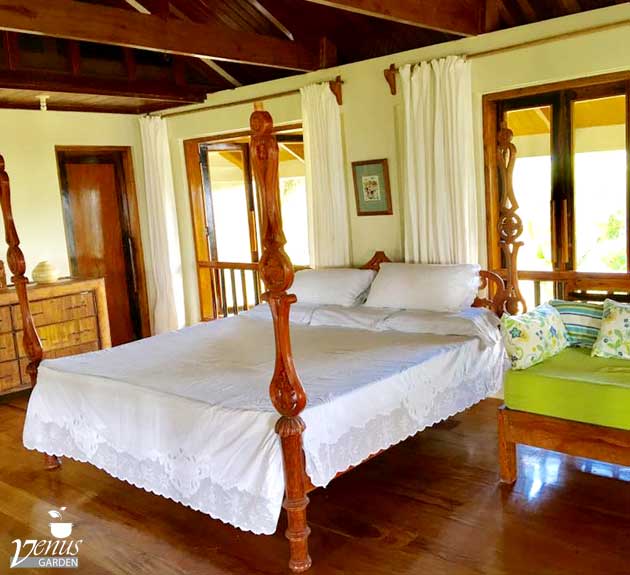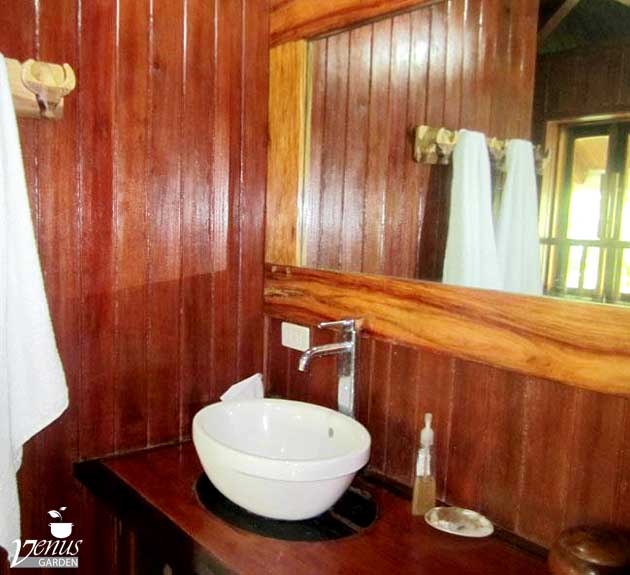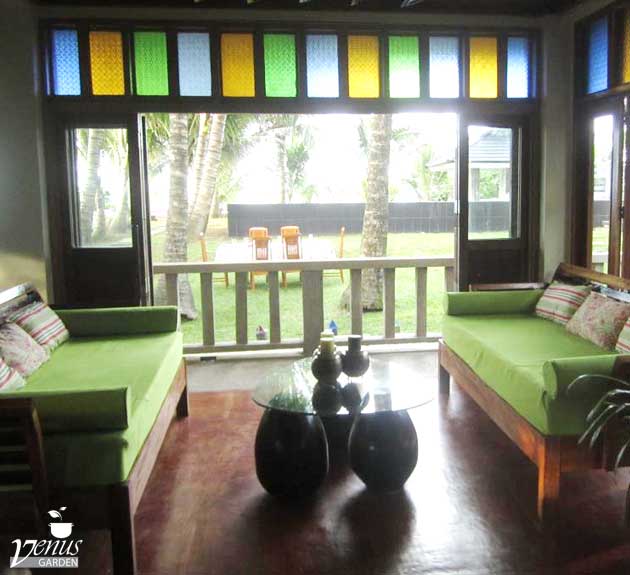 Guest House
The guest house is also called the Long House. It has two air conditioned bedrooms, one with two queen beds and the other with two full beds. A cushion can also be put in the bigger bedroom so the Long House can accommodate a total of 10 pax. It has a foyer and one bathroom upstairs. In the silong are two bathrooms, a cooking and dining area.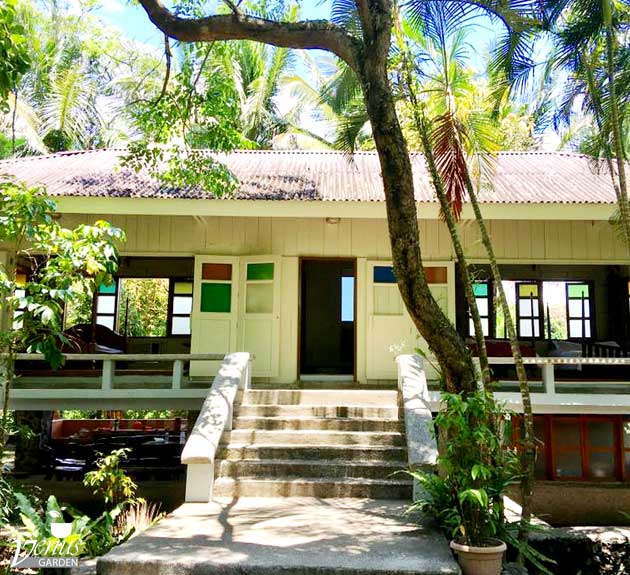 Check-In: 12NN Guests can start using the pool and beach the moment they arrive. If there are no other guests from the previous night, you can check-in as early as 9am. Check-out: 9AM If there are no guests checking-in that day, check-out can be extended till 11AM.


ACCOMODATION RATES

Whole Place
Weekends P28,000.00/overnight stay
Weekdays P25,000.00/overnight stay

Guests in excess of 18 pax will be charged P600 per head per night; maximum of 12 additional guests.

P10,000.00 Security Deposit will be required, and can be refunded with in five working days if no damages and/or losses are incurred by guests.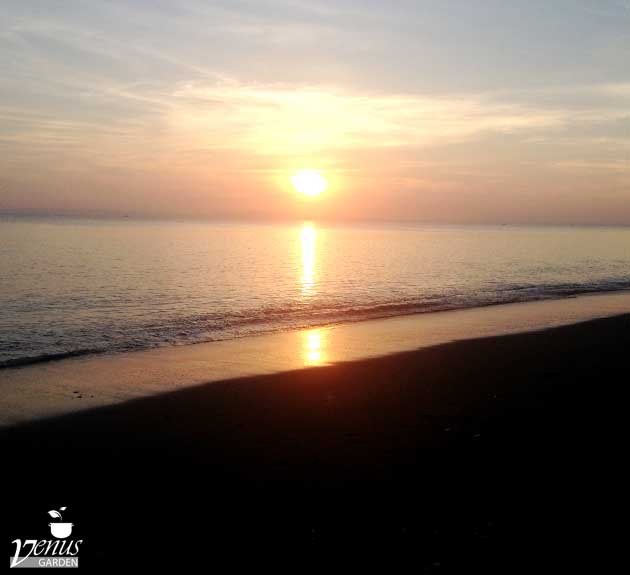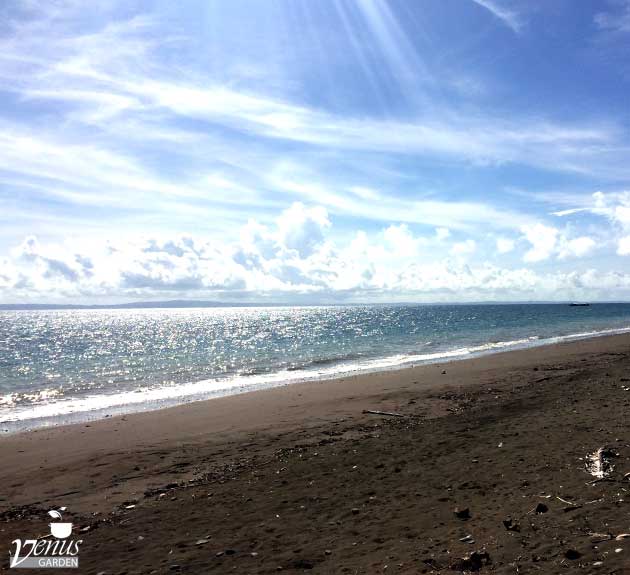 To help you plan your visit to Venus Beach House, refer to the graph below about Infanta, Quezons's average yearly weather. To get the current Baguio City weather, visit AccuWeather


COPYRIGHT VENUSGARDEN.PH